With Christmas just around the corner, a lot of people are paying special attention to the wines they combine with their foods. Getting the right combination can really hep the meal to go down well, but it is important to consider every course that you serve and have multiple options available for your guests.
While most focus on the starters and main meals, Christmas is a time for indulgence, which means the desserts are often a highlight. Whether it's cake, ice cream or some other dessert, finding the right wines to go with the final course can really top off the whole meal and make it truly memorable for all involved.
So that brings us to the topic of today's article. What combinations work best for those who don't traditionally pair wine with their desserts? Here are just a few ideas that can help bring out the best in your cake and wines.
Apple and Custard Tarts and Ice Wine
A nice apple and custard tart is a favourite in many countries, particularly the UK, and is a Christmas dessert choice that comes a little out of left field. You need to find a wine that complements the sharpness of the apple, without overpowering the slightly more mellow flavour of the custard.
This makes Ice Wine a great choice. These types of wine have been building in popularity in recent years and feature sweet, concentrated flavours that ensure they mix well with most desserts. That can balance the savoury aspects of the pastry, without being overpowered by the sweeter flavours that the pie contains.
White Chocolate and Rosé Port
If you are a white chocolate fan there are a number of options open to you. Serving the chocolate as a standalone is the easy choice, but you may also melt it down and combine it with another dessert or even bake a cake that features white chocolate as the main flavour. Whatever your choice, the wine you pair it with needs to be flavoursome without being too strong.
While regular Port is a popular choice for chocolate pairings, it has the power to really overshadow the more delicate textures you experience with white chocolate. This means it is better to choose a Rosé Port for this type of dessert. You will still get plenty of flavour, plus the floral notes complement the lighter taste of the chocolate better than most other selections.
Double Chocolate Cake With Port
Chocolate is always going to be a favourite over Christmas time. We start eating it from the moment we open the first doors on our advent calendars after all. That's why it is a good idea to double down by offering a double chocolate cake to your visitors after the meal. We recommend giving people a little bit of time to let the main course settle, because this type of cake is exceptionally rich in flavour and may not be fully enjoyed while people are still digesting a big meal.
As for the wine combination, we come back to Port again. Only this time you are safe to use a more traditional or even a vintage Port. This wine is one of the premier dessert wines in the world for a reason, as its rich flavour will not be counteracted by the cake. The black fruit elements and powerful tannins make for a memorable dessert experience that really has the potential to knock your socks off.
Raspberry Jam Cake and Brachetto d'Acqui
Raspberry jam is used in all sorts of cake, most notably Victoria Sponges and even donuts. The usually combination is a fairly mild cake with the sharpness and sweetness coming from the jam itself. All of this means that you need to make a wine choice that can pair well with the jam, while also not overpowering the flavour of the cake itself. It's a similar dilemma to the first dessert choice on our list, but we have a different solution in mind.
A good Brachetto d'Acqui can complement a whole range of desserts, but we really feel it comes into its own when combined with something that features raspberry as a main flavour. The wild berries add to the overall sensation, while the fizziness of the wine means you get that freshness that allows the cake to come to the fore. It's a great choice for practically any berry-based dessert, so don't be afraid to try it with others as well.
Lemon Cakes and Moscato d'Asti
Lemon cakes are particularly hard to pair because they have exceptionally strong flavours. The sourness of the lemon needs to be both counteracted and complemented effectively to make sure you get the most out of the dessert experience. While a sprinkling of sugar certainly helps, that also adds a layer of sweetness that makes the pairing choice even more difficult.
In this case we recommend a Moscato d'Asti, which is a fairly light, sweet sparkling wine. Much like with the Raspberry Cake example, it offers enough flavour to soothe the sharpness of the cake flavour, while also being light enough to be enjoyed alongside it. Many people also go for a Riesling, which is just a good of a choice.
Dark Chocolate Cakes and Vin Santo
We conclude the list by looking at yet another wine and chocolate cake pairing. Dark chocolate tends to be a little more difficult to pair, as it is much more complex than both white and milk varieties. This means the wine you choose also needs to exhibit similar qualities.
A good Port can do the job again, but for this type of cake we think that a Vin Santo may just be the better choice. This Italian dessert wine is also known as 'Holy Wine', which is apt given the season, and it has a history that stretches back right to the beginnings of the Italian wine industry and the concept of "straw wines". The style and sweetness of the wine can vary depending on producer, so you should look for something that packs a bit of a punch to it for dark chocolate cakes.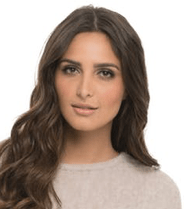 I'm a passionate about good wine and good cooking.
I like to keep me updated and share with my online friends my gastronomic knowledge.